On August 16th, in Ho Chi Minh City, the Organizing Committee of the Second Vietnam Rice Festival - SocTrang 2011 held a press conference to announce information about the Second Vietnam Rice Festival - SocTrang 2011.
This festival had a large number of booths displaying rice items for export, products processed from rice, fertilizers, machinery and equipment serving for agriculture.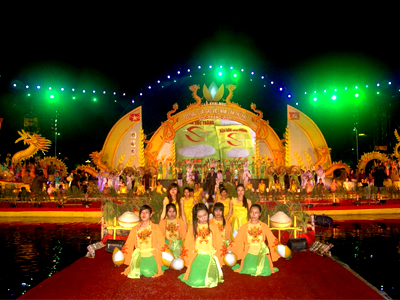 On the theme of "Vietnamese rice in the integration period", the Second Vietnam Rice Festival 2011 in SocTrang is a place of activities including theatrical festivals, exhibitions, scientific conferences with the aim to introduce historical materials of the wet rice civilization, agricultural tools, utensils in the agricultural production to international friends and domestic people . At the same time, there were also activities of cultural exchanges, trade and investment promotion , marketing agricultural products in SocTrang and Vietnam with international clients, etc.