Over the past years, SocTrang's agriculture has made remarkable progresses, the annual rice yield reached 2 million tons, making a great contribution to the food industry of Mekong Delta in particular and the whole country in general. However, in rural areas, the farmers` life was still full of difficulties. Hence; with the enthusiasm and the desire to share with them, Thanh Tin Trading and Service Co., Ltd. associated farmers in manufacturing, processing and consuming products with the hope to bring them a happier and better life.
In order to have the large quantity of rice to meet the demand for production as well as distribution in the market, together with the farmers Thanh Tin Trading and Services Co., Ltd started to get familiarized with the first production model "Sample field" which is currently deployed in Truong Khanh Commune, Long Phu District, creating the initial foundation of the raw material region for processing. The success of the "Sample field" acts as the premise for the company to open a new direction, building a raw material region.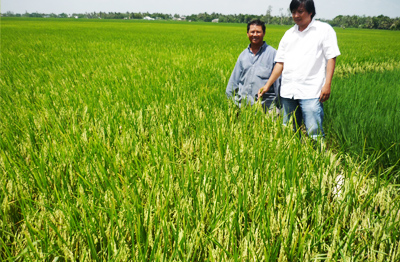 When participating into the sample field, the company will support farmers in seeds, fertilizers, insecticides,etc. and staffs of the plant protection branch will monitor and guide the application of science and technology into cultivation ... to bring the highest productivity and efficiency to improve the quality of the farmers` life.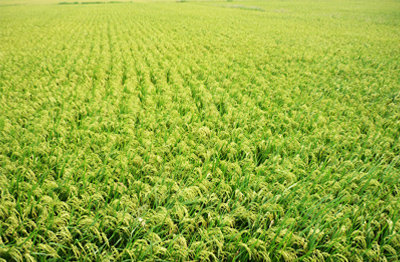 In the winter-spring and summer-autumn crop of 2010-2011, the Company selected rice seeds which had a high yield and the great resistance to pests and diseases to meet the demand for high quality rice of domestic and foreign markets. They were put into production with 4 production "field" models in which 87 farmers participated in the area of 102.85 ha, which gathered in 4 districts including Truong Khanh - Long Phu, My Huong My Tu, Tuan Tuc - Thanh Tri and Ward 5 - SocTrang city. For each model, the company supported the farmers with 50-100% of the rice seed and provided technical supports throughout the crop: guide to take notes according to VietGAP criteria, applying the technical process in the "effective - sustainable" direction.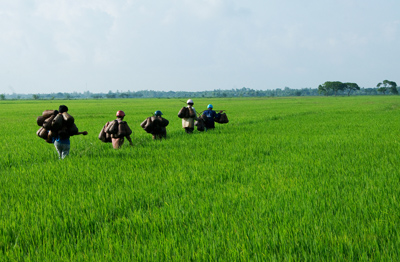 In addition, the company also made a production association contract for a certain type of seed supplied by the company and bought products from the farmers at a higher price than the market price. It is noteworthy that the company will support the transportation fees when moving all commercial rice products of the farmers in the raw material region to its plants. With the support of Vietnam Southern Food Corporation, the interest of the local leaders and the cooperation of partners of Thanh Tin company, the grains of rice of SocTrang farmers reached out to countries such as: Hong Kong, Taiwan, the United States, China ... Especially, products from Thanh Tin Company have gradually appeared in delicious meals of domestic families.